Show us how you're taking Climate Action in our #HEREforClimate Challenge Campaign
The American Humanist Association's Humanist Environmental Response Effort, known as
HERE for Climate
, connects local individuals and community organizations with the resources they need to take climate action. Humans are responsible for creating the climate crisis and it is only through strong and sustained personal and collective action that the crisis can be stopped. So we're challenging ourselves and our communities to be
#HEREforClimate
by striving to be more
Heathy (walking and biking instead of driving, cleaning pollution),
Efficient (eliminating waste, fixing energy issues),
Responsible (reusing, recycling, repurposing), and
Eco-logical (learning more, advocating for environmental policies).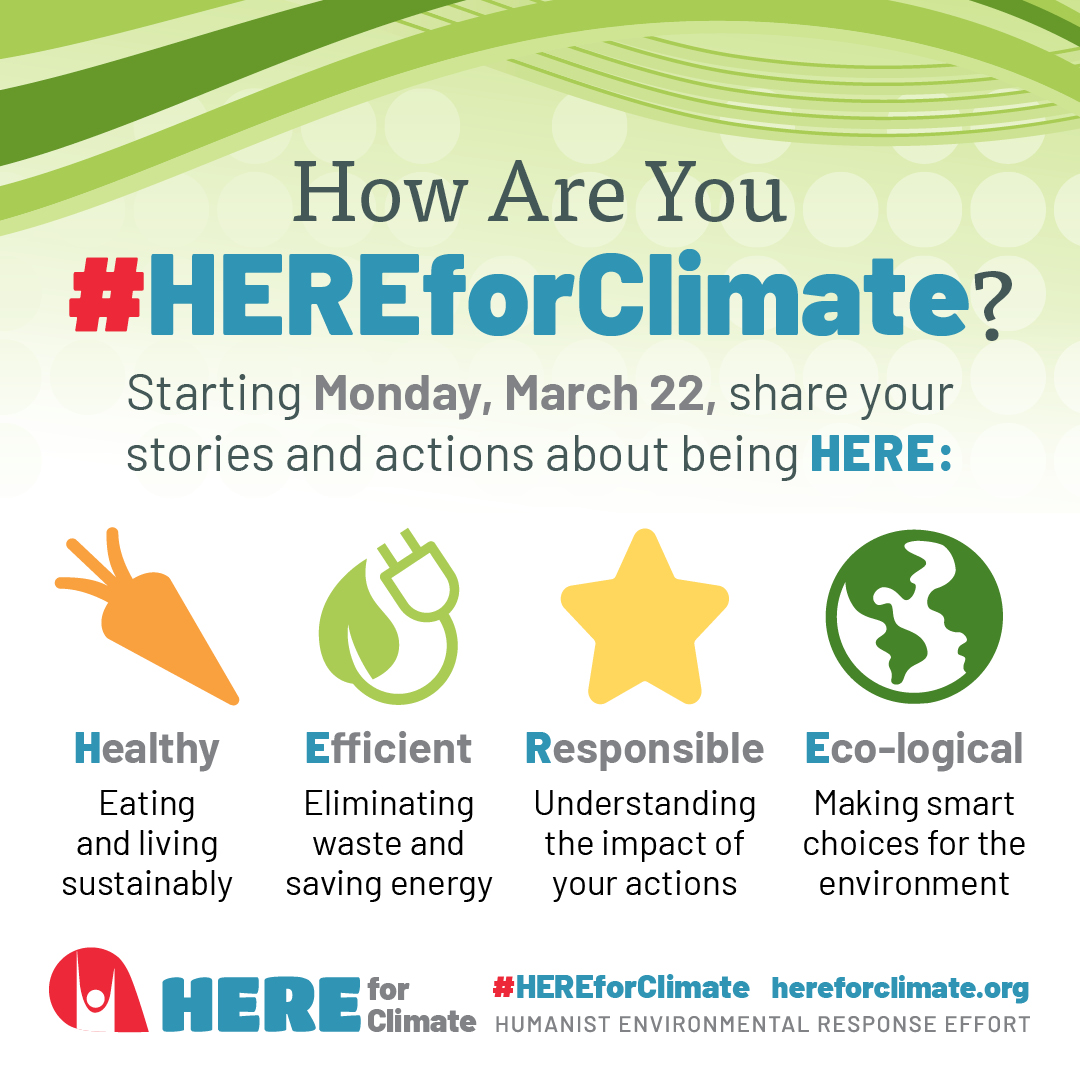 Share your climate actions on social media using the #HEREforClimate hashtag and challenge others by tagging them in your post. See here for sample posts, graphics, and Facebook profile frames and check out our sustainability toolkit for action ideas.
For example: AHA's office is #HEREforClimate by recycling and composting to reduce adding to landfills.