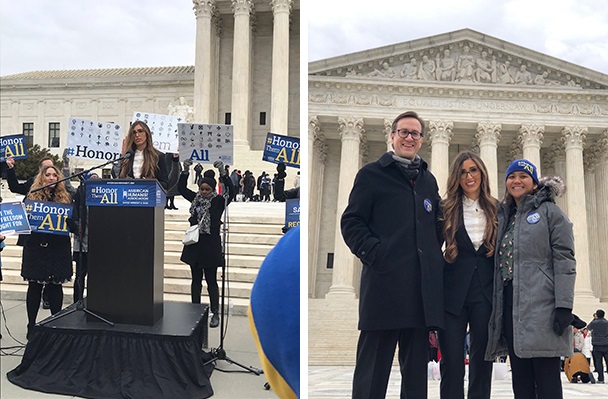 We did it! Yesterday, our Senior Counsel Monica Miller made oral arguments before the Supreme Court about the unconstitutionality of a government-supported, 40-foot-tall Christian cross towering over a busy traffic intersection in Bladensburg, Maryland.
After the arguments, the LA Times wrote in an editorial, "The right question for the court is whether a religious symbol on public property endorses one religion over others. The Peace Cross clearly does….At a time when Americans subscribe to a wide variety of religious beliefs — or none at all — it's vital for government to be religiously neutral."
We agree! As I told you yesterday, the AHA will not back down to Trump and the conservative fundamentalists in Washington, DC who want to warp our democracy into a theocracy.
Help Ms. Miller and the AHA defend the First Amendment! Donate now to support our legal efforts!
Thank you for your commitment to protecting true religious freedom for all Americans.
Sincerely,


Roy Speckhardt
Executive Director